Sex Positions For P-spot Stimulation - 149 Variants
The woman's vagina has a very sensual P-spot (posterior fornix) or as it is also called a "deep spot". Due to this spot, many women get orgasm. It is located at the lower arch of womb neck and it is stimulated the best during anal sex or while using special positions which are collected in this section. If alternate these positions, P-spot stimulation will be executed by penis gliding on the lower wall of vagina as well as its more deep penetration. The more often you stimulate the P-spot the more sensitive it becomes for your female partner. This section of positions for ecstasy reaching is quite various, that is the couple will be able to choose something special for both partners, try to find this P-spot and "wake" it, that will help add something new to your intimate life.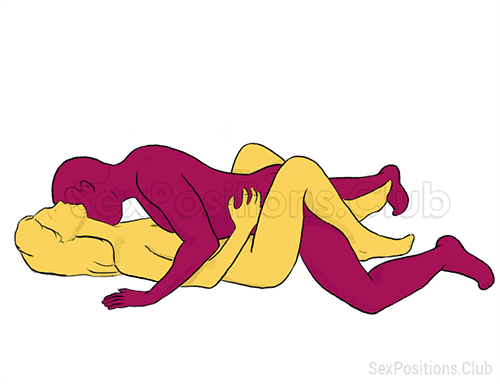 Hey there, fellow pleasure seekers! Today, we're diving into a timeless classic—the missionary sex position. Now, I know what you might be thinking: "...
Most popular positions
1. Missionary, 2. Doggy style, 3. Cowgirl, 4. 69, 5. Prone bone, 6. Reverse cowgirl, 7. Amazon, 8. Lotus, 9. Butterfly, 10. Eagle, 11. Spooning, 12. Scissor, 13. CAT, 14. Helicopter, 15. Full nelson, 16. Piledriver, 17. Eiffel tower.
Sex positions categories