Sex Positions From Behind - 207 Ideas For Sex From Back
As a rule, sex positions from behind are associated with the doggy style positions, however it is not so. There are myriad ways when the male partner situates himself from behind the woman, but he can stand, lie, stay in the most unusual positions, entering the female partner not only at a right angle, but also behind and even next to her. The advantage of such positions is the feeling of power, experienced by the male partner, because he feels himself as a genuine male, and the woman in her turn,feels sincere sexual arousalbeing dominated by abelligerent maleshe can't resist.The man also has an opportunity to observe all her charms and touch the body of the chosen one making no secret of this. Sex positions from behind can be used while role playing, such as rape scenes or forced sex that do turn the man on. However, most of women also would notmindtofeel themselves as "submissive victims", taking part in the "show" where the main characters are performed by two denuded and slightly horny actors!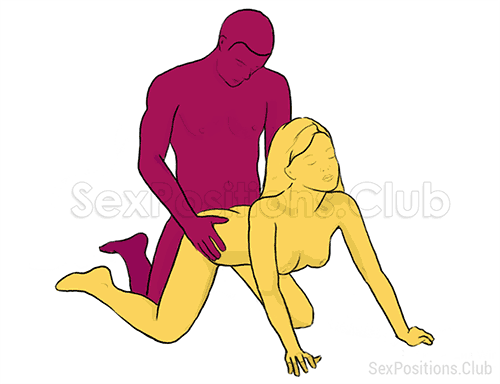 Direction is constant, that is passion, desire and pleasure, and of course the man directs, but in this position even the woman can drive....
Most popular positions
1. Missionary, 2. Doggy style, 3. Cowgirl, 4. 69, 5. Prone bone, 6. Reverse cowgirl, 7. Amazon, 8. Lotus, 9. Butterfly, 10. Eagle, 11. Spooning, 12. Scissor, 13. CAT, 14. Helicopter, 15. Full nelson, 16. Piledriver, 17. Eiffel tower.
Sex positions categories