Sideways Sex Position - 25 Ideas For Side by Side Sex
Sideways sex positions that assume both partners to lie side by side can be called as the laziest one, but they perfectly suit for delicate morning awakening, a slow, sensual and lyrical sex. Being side by side, couple can receive mutual satisfaction using the minimum number of movements. Commonly, their hands are completely free, providing the partners with an opportunity to caress each other, kiss and fondle almost every part of partner´s body. If, for instance, your female partner tells you that she is exhausted, feel free to propose her to have sex in such a relaxing position: just be passionate and don't let your female partner to fall asleep. To have sex in sideways sex positions is a perfect solution for those who find the process of prelude attractive before the main sexual intercourse. Choosing these positions, you may shift between arousing actions to a physical contact without any interruption in preludes.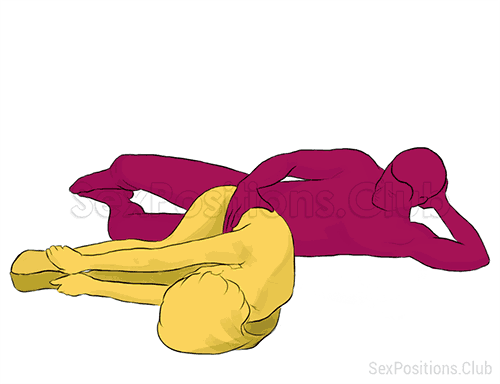 It is a very delicate position in which exactly man takes control. The woman conveniently lies on her side, slightly bends her knees and pulls them to...
Sex positions categories