Face To Face Sex Position - 83 Ideas For Intimate & Romantic Sex
There is a necessity to have sex, at least from time to time, using face to face sex positions. A dramatic, playful and slightly thrilling glance of a partner makes your body to flutter with ecstasy, and the opportunity to strengthen the pleasure while sexual intercourse using kisses – is an unbelievable benefit that is a sin not to take advantage of. The main condition for the face to face sex positions presupposes that the partner's faces have to be in one plane, in other words – they have to face each other. There are no limits in what way one will be having sex: standing, sitting or kneeling – the most important thing is to look into the eyes of the chosen woman, because the way you look at her will show all your feelings. In this position, you will be able to observe your partner's emotions, seducing him and caressing his or her lips using your own ones, nibbling them. Don't forget, that everything that shows your feelings may deepen the pleasure while having sex.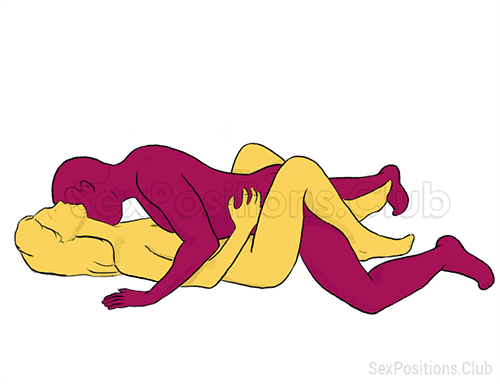 Hey there, fellow pleasure seekers! Today, we're diving into a timeless classic—the missionary sex position. Now, I know what you might be thinking: "...
Most popular positions
1. Missionary, 2. Doggy style, 3. Cowgirl, 4. 69, 5. Prone bone, 6. Reverse cowgirl, 7. Amazon, 8. Lotus, 9. Butterfly, 10. Eagle, 11. Spooning, 12. Scissor, 13. CAT, 14. Helicopter, 15. Full nelson, 16. Piledriver, 17. Eiffel tower.
Sex positions categories