Man On Top Sex Positions - 89 Simple & Advanced Variants
Frequently, a powerful, passionate and forceful partner is eager to take a leading part in sex: man on top, trying to control the processentirely. Nevertheless, this desire is quite positive and will be unlikely rejected by a female partner. The main thing is that one should not forget that the man on top sex positions can be quite varied. Choosing a standard "missionary" position when a man on top cover the entire body of his female partner, one can speak of reinforced clitoris stimulation, involving minimum efforts made by a male partner. However, in this category you will find a number of more active positions where partner literally takes his woman in a more active and deep way. At the same tie being on top. To try something new while having sex is an excellent way to make your intimacies different. This will satisfy the desires of both partners, making your intimate life brighter, sexually charged and more exciting.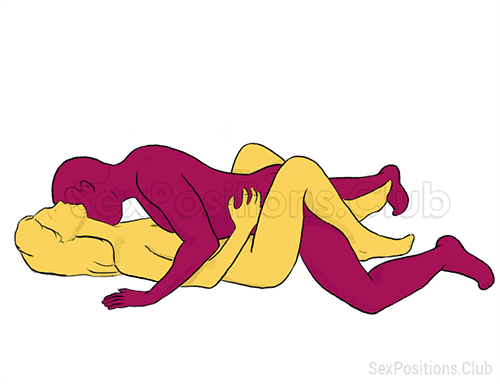 Hey there, fellow pleasure seekers! Today, we're diving into a timeless classic—the missionary sex position. Now, I know what you might be thinking: "...
Most popular positions
1. Missionary, 2. Doggy style, 3. Cowgirl, 4. 69, 5. Prone bone, 6. Reverse cowgirl, 7. Amazon, 8. Lotus, 9. Butterfly, 10. Eagle, 11. Spooning, 12. Scissor, 13. CAT, 14. Helicopter, 15. Full nelson, 16. Piledriver, 17. Eiffel tower.
Sex positions categories