Tags:
---
---
Hey there, fellow pleasure seekers! Today, we're diving into a timeless classic—the missionary sex position. Now, I know what you might be thinking: "Missionary? That old-school position?" But trust me, there's more to it than meets the eye.
I'm here to explore the ins and outs of the missionary position and show 42 awesome ways to switch it up.
So buckle up and get ready to rediscover the magic of this classic sex style like never before.
Are you curious to explore this intimate position in a whole new light? Let's embark on this exciting journey together!
But, before we dive into the wonderful world of missionary sex, I'd love to hear your thoughts on it.
Guys, do you like the missionary position?
I absolutely love it and it brings me maximum pleasure
66.67%
I prefer more adventurous positions, but the missionary position is still enjoyable
28.21%
It doesn't really impress me, I prefer other positions
5.13%
Girls, do you like the missionary position?
I absolutely love it and it brings me maximum pleasure
68.06%
It can be a bit vanilla, but I still enjoy incorporating it into my repertoire
23.61%
I have other positions that I prefer over it
8.33%
Thank you for your feedback!) And we go on.
And here's what you will learn from this topic.
Classic Performing the Missionary Position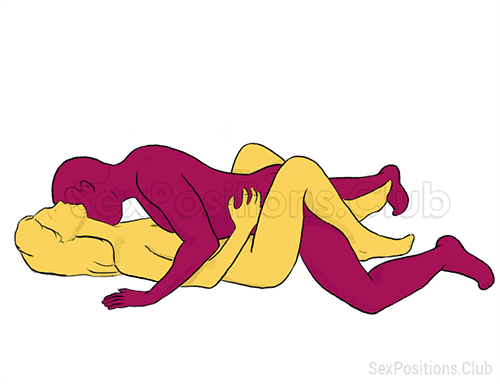 The man is typically on top, taking charge of the penetration. He supports himself with his hands and arms, creating a strong and stable position. From this vantage point, he can control the depth and pace of thrusting, allowing him to cater to his partner's pleasure.
The woman, on the other hand, lies on her back, her legs often spread wide or wrapped around her partner. She can engage in various activities to enhance her pleasure and increase intimacy. She can explore her partner's body by caressing his back, grabbing his buttocks, or running her fingers through his hair. This intimate contact can heighten sensations for both partners.
How to Get More Pleasure From the Missionary Position
Before we get into the different variations of the missionary position let's talk about some tips & tricks to enhance and improve the regular missionary position for a more enjoyable experience:
Communication is key.

Talk openly with your partner about your desires, preferences, and any adjustments you'd like to make to enhance the position. Sharing feedback and discussing what feels good can lead to a more satisfying experience for both of you.

Focus on the grinding.

Forget about routine thrusts, and let the grinding take center stage. The top partner should grind their body against the receiving partner's clitoris. This change in movement adds a whole new level of pleasure and intimacy to the mix. By engaging in this grinding motion, you provide direct and continuous stimulation to their clitoris, heightening the pleasure and potentially leading to breathtaking orgasms.

Explore different angles.

Ask the receiving partner to experiment with leg placement, such as wrapping their legs around your waist or placing their legs on your shoulders. This can add a different level of penetration and intensity to the missionary position. You could also use pillows or cushions under the hips or buttocks to adjust the angle of penetration. This can create different sensations and increase pleasure for both partners.


Below I'll show dozens of ways you can do this (with pictures).

Additional clitoral stimulation.

The woman can also stimulate her clitoris with her hand or a vibrator, adding a delicious layer of pleasure to the mix.

Incorporate sex toys.

Introduce sex toys, such as a vibrating cock ring or anal plug, to add extra stimulation to erogenous zones like the clitoris or perineum. This can enhance pleasure for both partners and intensify orgasmic experiences.

Add variation.

Incorporate sensual touches, such as running your hands along your partner's body, kissing passionately, or whispering naughty words to heighten intimacy and arousal.

Explore role-playing and dirty talk.

Embrace your fantasies and engage in role-playing or incorporate dirty talk to spice up the experience. This can add an extra layer of excitement and passion to the session.
Remember, the key is to prioritize open communication, experimentation, and mutual consent.
What works for one couple may not work for another, so don't be afraid to explore and find what brings you the most pleasure in the missionary position. Enjoy your adventurous exploration!
42 Missionary Position Variations
Alrighty then, we've finally arrived at the juiciest part of our journey!) Let's talk about some exciting variations of the missionary position. It's time to spice things up and bring some creativity to the bedroom.
Here are 42 ideas that will take your missionary game to a whole new level:
Variation #1
Here is the first option. Visually, it might not look much different from the classic missionary position. But hold on, because the magic lies in the nature of the friction.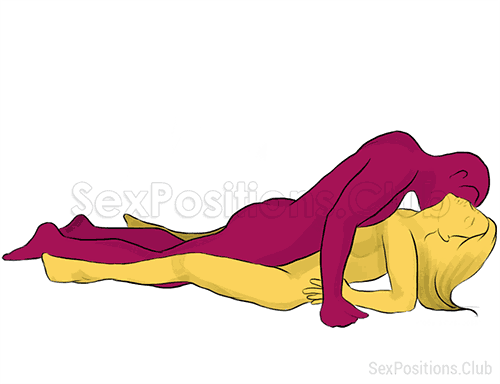 Here's the lowdown: The CAT (coital alignment technique) variation focuses on maintaining constant contact between the pubic bone of the penetrating partner and the clitoris of the receiving partner to enhance clitoral stimulation during intercourse.
Instead of focusing on inward thrusts, the man should move up and down along her body.
This technique aims to promote deeper connections and potentially increase the chances of simultaneous orgasm for both partners.
Variation #2
Let's add a touch of exotic! Introducing the closed missionary position.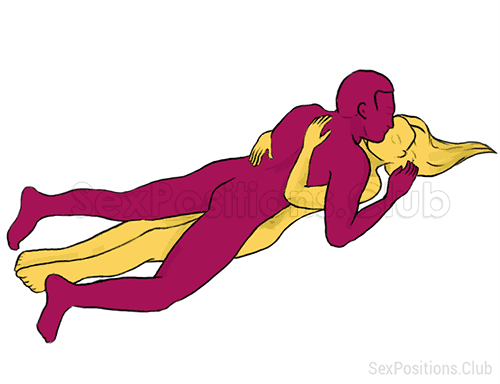 At first, it might seem like something impossible, but it's actually much simpler than it appears.
The main highlight of this variation is the angle of penetration, which can offer new sensations to both partners.
Here's how it's done. There's no need to try to penetrate the woman in this position – it can be quite challenging and uncomfortable. There's a much simpler way to achieve it.
While the woman is in the missionary position, she simply pulls one of her legs out alongside her body, and the man raises his leg and throws it over her leg. Then, we do the same with the other leg.
Variation #3
For those who want to take it even further, you can try to expand on the previous variation (#2).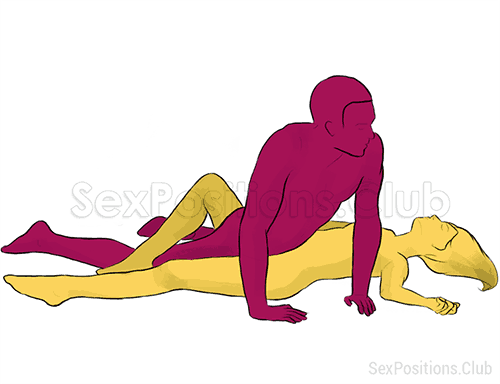 The woman pulls her right leg towards her, and the man turns himself across his partner's body, embracing her thigh with his hips.
Variation #4
The girl lifts her legs up and wraps them around the man's waist.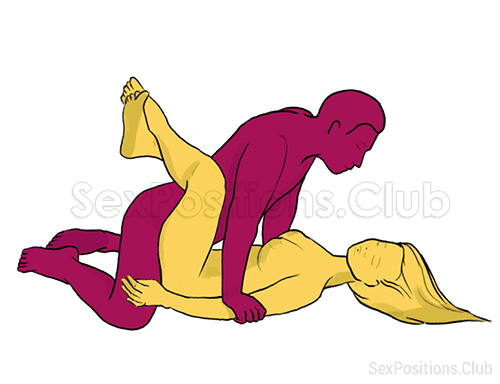 Below I will show some more similar variants, but I want to emphasize one very important feature of these positions.
All variants of the missionary position with legs raised up provide deeper penetration.
Keep that in mind. Men with big dicks should be careful, while men with small dicks can use this to their advantage.
Variation #5
Using a pillow or cushion under your partner's buttocks is a game-changer, my friends.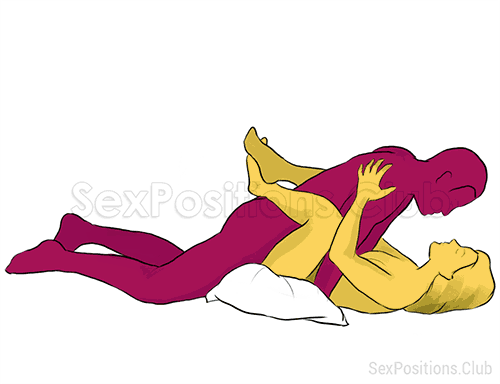 It elevates her pelvis, creating a whole new angle of penetration that can make all the difference.
It maximizes stimulation of the oh-so-pleasurable G-spot.
Sure, you can grab any old pillow or even roll up a blanket, but the results may not always be top-notch.
That's where specialized sex furniture comes into play – sex pillows, to be precise. Let me tell you, they take things to a whole new level of satisfaction.
Variation #6
Although this missionary position option may require a bit more physical effort from the man, it comes with a significant advantage.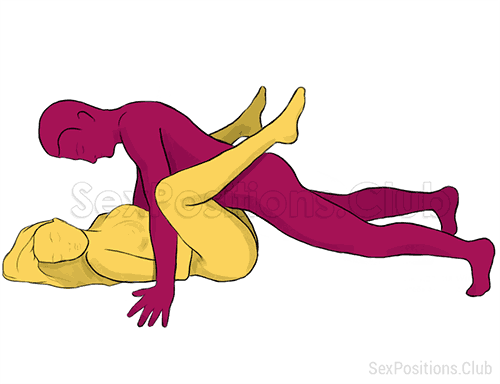 When a man stands on his tiptoes, he gains the ability to move with a greater range.
This means that the up and down movements along her body can be extended, intensifying the clitoral stimulation.
This becomes especially crucial when you're trying the Coital Alignment Technique (CAT) we mentioned earlier.
Variation #7
The girl puts one leg over the man's opposite shoulder.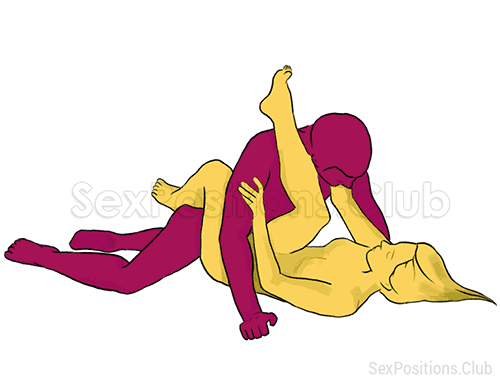 Her pelvis is slightly raised and twisted, which also creates a non-standard angle of penetration.
Variation #8
This variant is also called the Eagle sex position.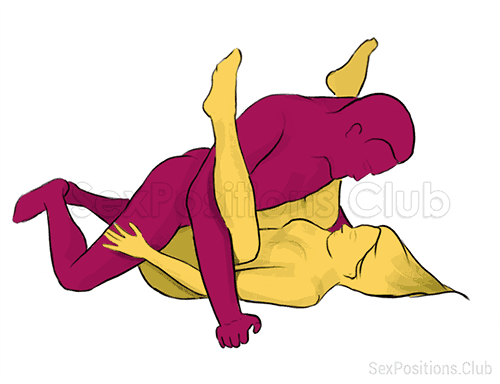 The man holds the woman's legs with his hands under her knees.
The main feature is the deepest possible penetration.
Variation #9
The girl holds her legs up, spreads them wide, and aligns them. It's also called the spread eagle sex position.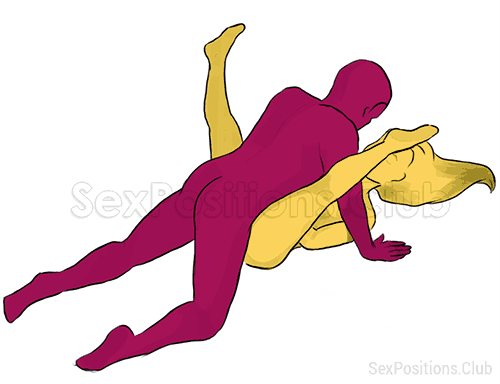 You might be curious about the purpose and effects of this unique leg positioning. Take a deep breath and relax! It's just for fun!))
Variation #10
The girl throws her legs over the man's shoulders.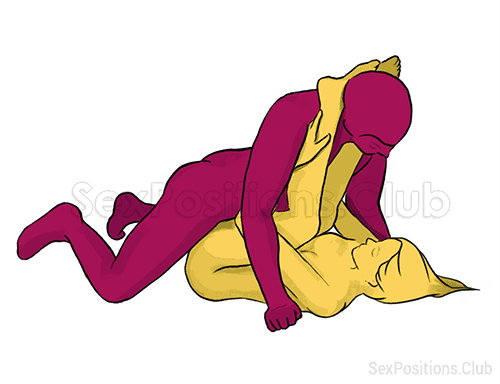 The thighs folded together make penetration tighter. Thats why this is a best position for men with a small penis.
Variation #11
A man can go lower to kiss his woman.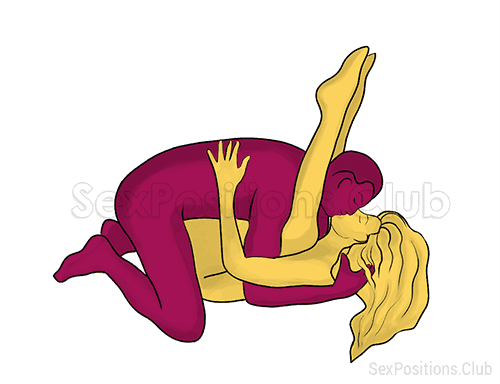 It's worth mentioning that these two variations may not be suitable for all girls, as they do require a certain level of flexibility.
But there is a simpler one, and you can see it below.
Variation #12
The man kneels upright with the woman's legs still on his shoulders.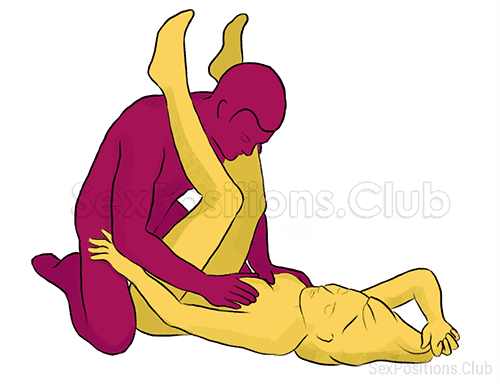 Now the woman does not have to stretch the back of her thighs much, which makes this sex position more easy and comfortable for most women.
Variation #13
The man sits on his butt and leans back a little, pulling his legs forward.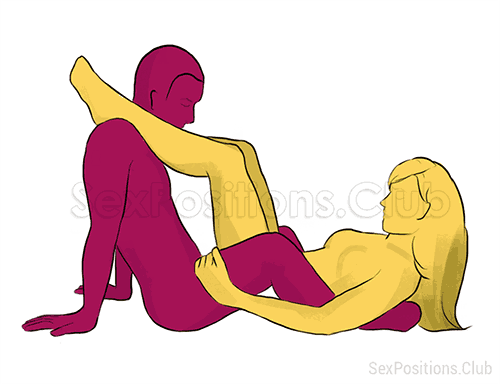 This type of penetration may not directly stimulate the clitoris, but it primarily targets the front wall of the vagina, specifically the G-spot
By the way, a girl in this position does not prevent stimulating the clitoris additionally with her hand or a sex toy if she needs it.
Variation #14
Pretty much the same thing.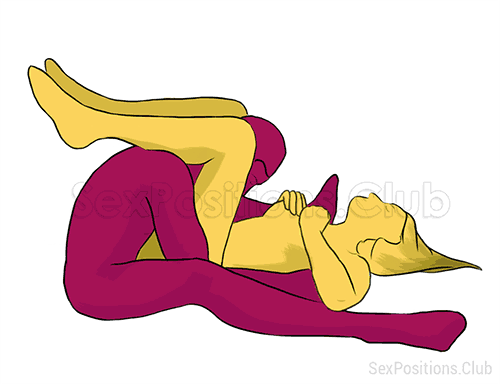 Variation #15
Another similar way.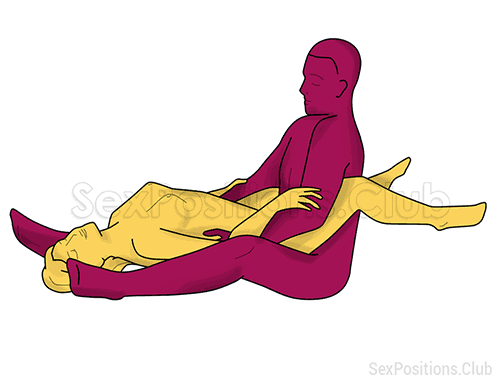 Variation #16
Feel like the captain of the female orgasm!)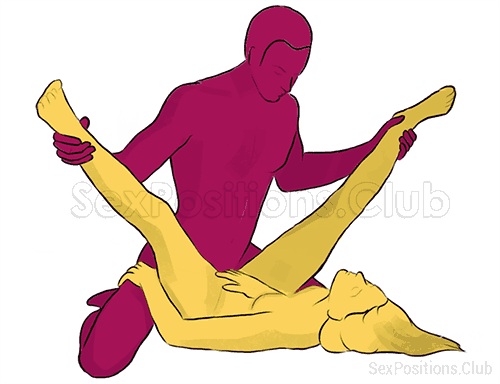 For a woman, it's comfortable to provide additional stimulation to herself. Plus, the man gets to witness it all, which can be an extra exciting factor for him.
Variation #17
This and the following variation of the missionary position are sure to please the men out there.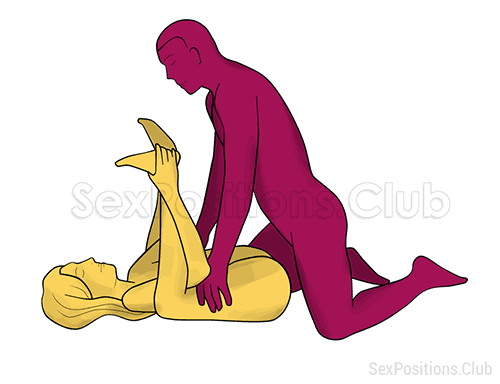 Men absolutely love watching as their penis enters the vagina – it's incredibly arousing.
Variation #18
Another version of the previous position.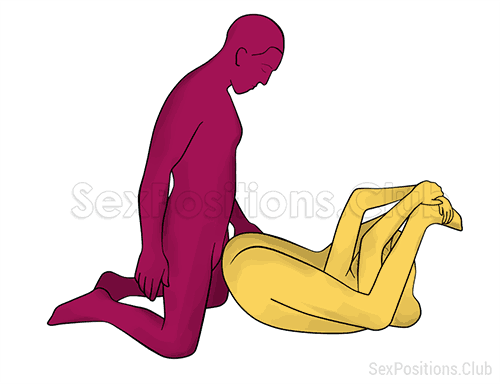 But hey, let's be real, not every woman may be able to perform this position.
Variation #19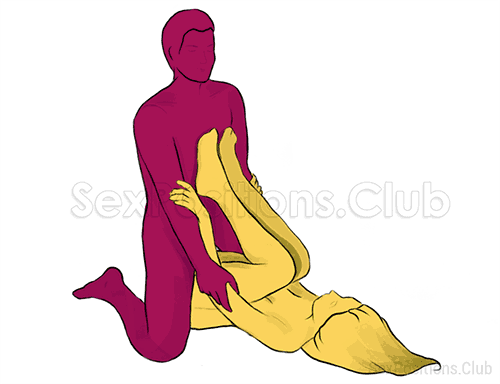 Variation #20
And this is what a reverse missionary position looks like.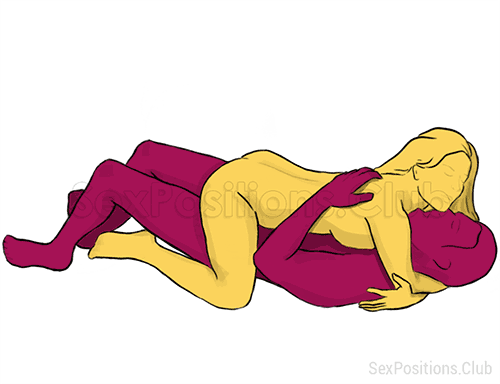 Transitioning into this position from the classic missionary is a breeze. Simply roll to one side, so that the bottom partner ends up on top.
In some cases, women find it easier to achieve orgasm in this position as they have control over the angle and depth of penetration according to their preference.
Variation #21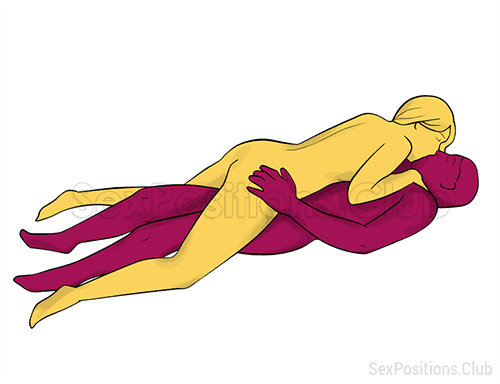 Variation #22
And here we have the Amazon sex position, which is also a variation of the reverse missionary.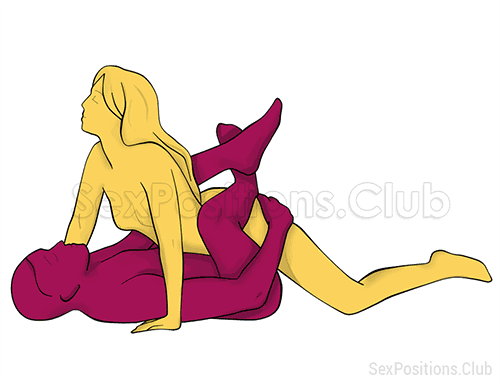 If you have ever dreamed of being fucked by a woman, this is definitely your choice!).
So, buckle up and get ready for a wild ride that will fulfill your deepest desires and leave you begging for more.
Variation #23
The next 7 variations of the missionary position are going to make your heart race. Brace yourselves for these crazy sex positions designed for those who crave extreme excitement in the bedroom.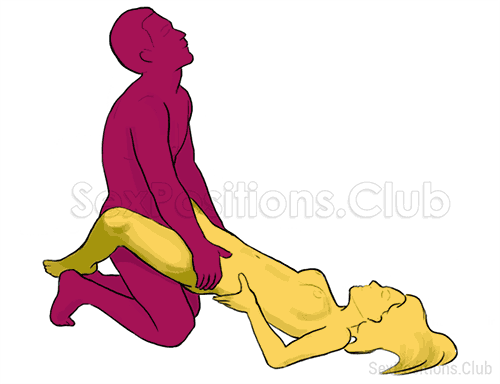 Variation #24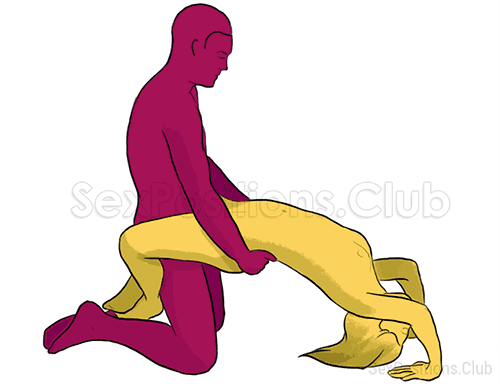 Variation #25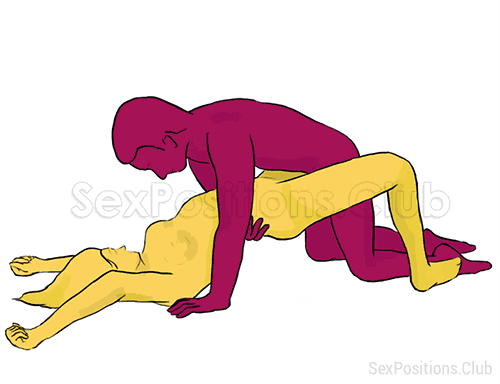 Variation #26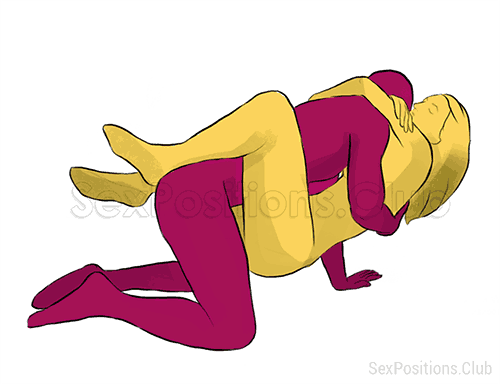 Variation #27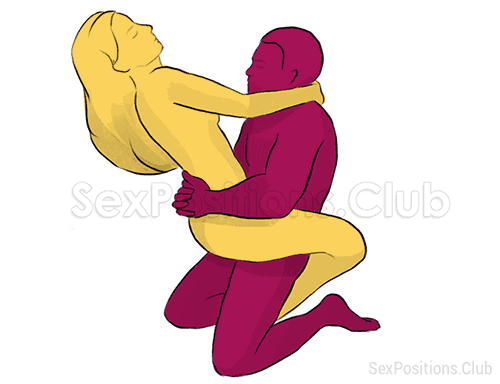 Variation #28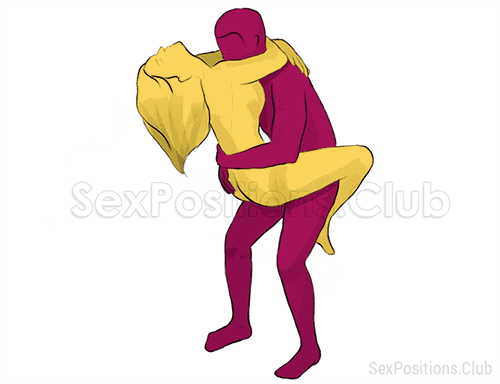 Variation #29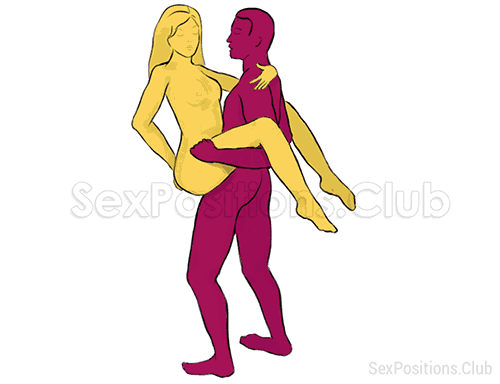 And now, let's explore how you can use furniture in your own home to spice up the missionary position.
Get ready to unlock the hidden potential of your furniture to add variety to your missionary sex adventures.
Variation #30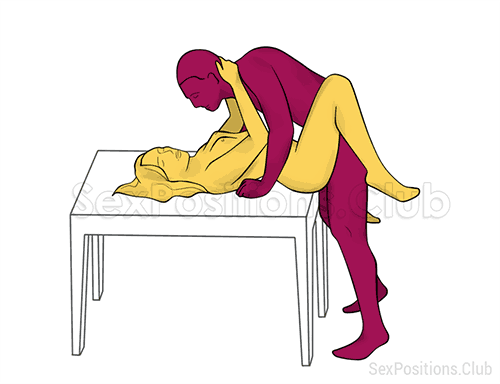 Variation #31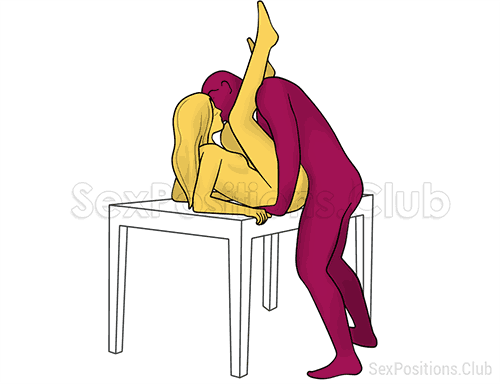 Variation #32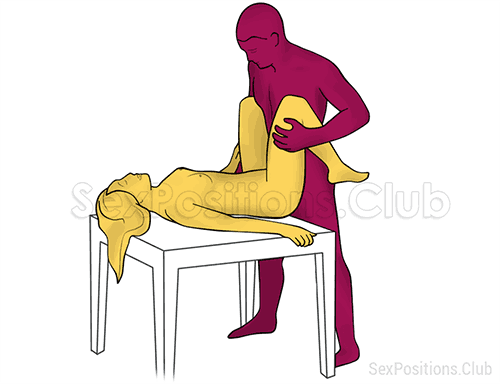 Variation #33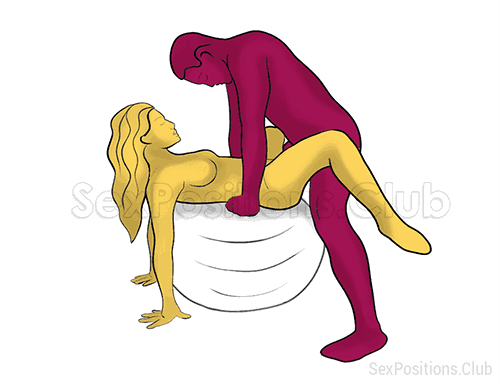 Variation #34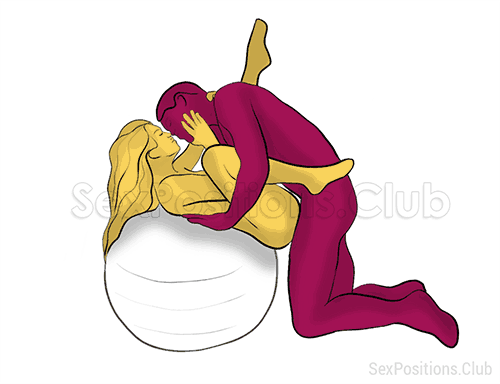 Variation #35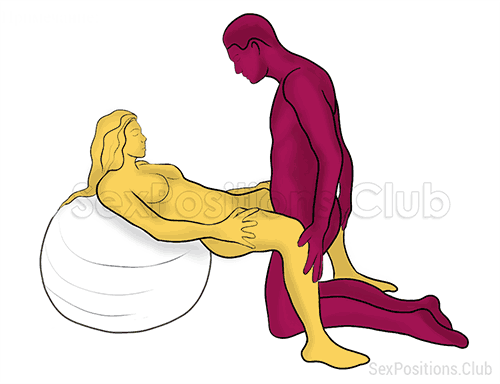 Variation #36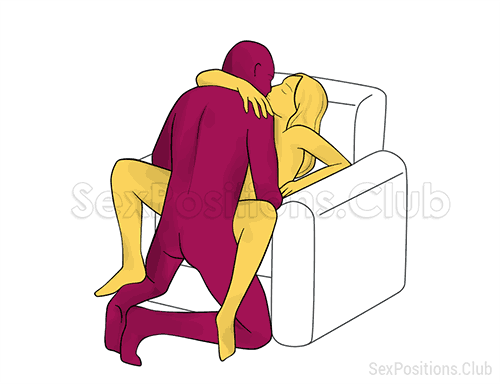 Variation #37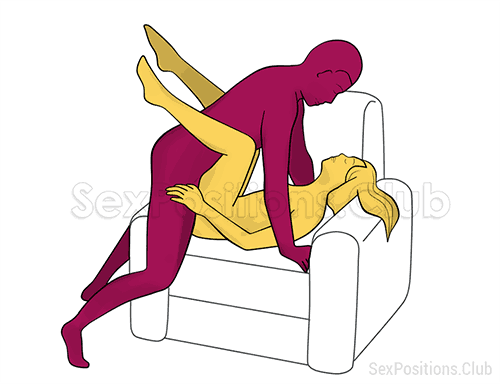 Variation #38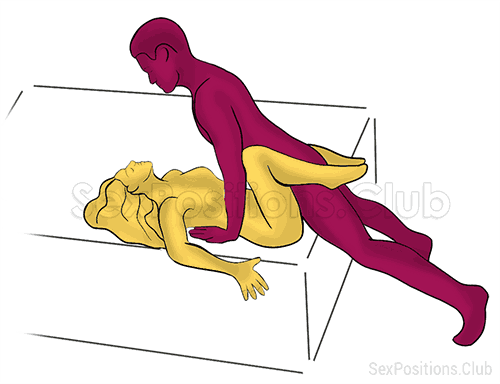 Variation #39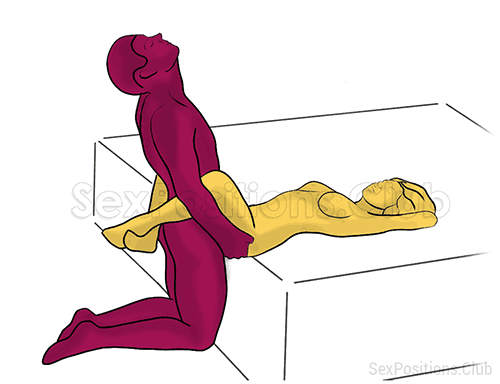 Variation #40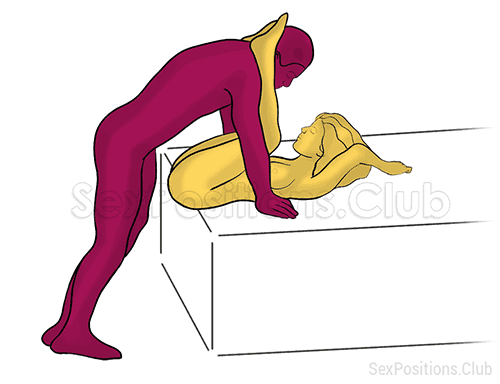 Variation #41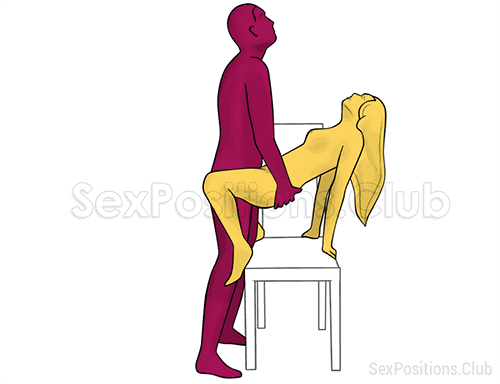 Variation #42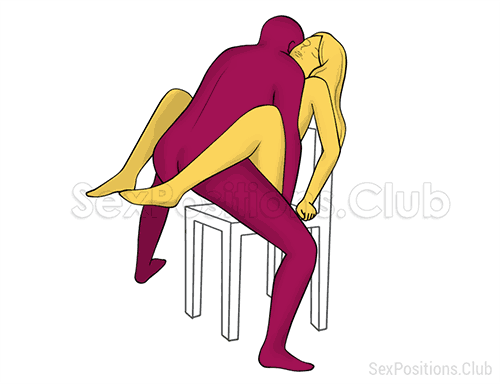 Thank you for joining me on this adventurous exploration of the missionary position. I hope you've discovered valuable insights and exciting variations to try out in the bedroom.
Remember, the key to mind-blowing pleasure lies in communication, experimentation, and embracing your desires.
Now, it's your turn, my friend! I encourage you to share your experiences, thoughts, and questions – keep the conversation in the comments below.
I'm excited to hear from you all!