Sex Positions For Kissing During Sex - 90 Variants
Sex and kisses are always closely connected; they precede to the sexual intercourse and are considered an exciting element enforcing the partners' desire. This collection represents sex positions allowing kissing during sex intercourse, they will be perfect for sensual partners, who love kissing, tender touches and who can not miss a possibility to caress each other during sex intercourse. In such positions, the man can be kissing not only his mistress' lips but also her breast, neck, shoulders, that can increase desire of his female partner, to show his love and make sex more diverse and interesting, they will add something new to the intimate relations and will reveal your sensuality from another side, which was unknown before.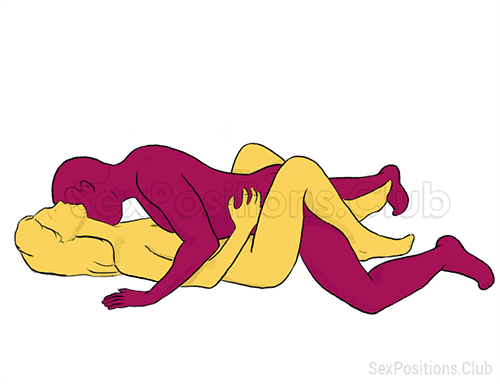 Hey there, fellow pleasure seekers! Today, we're diving into a timeless classic—the missionary sex position. Now, I know what you might be thinking: "...
Most popular positions
1. Missionary, 2. Doggy style, 3. Cowgirl, 4. 69, 5. Prone bone, 6. Reverse cowgirl, 7. Amazon, 8. Lotus, 9. Butterfly, 10. Eagle, 11. Spooning, 12. Scissor, 13. CAT, 14. Helicopter, 15. Full nelson, 16. Piledriver, 17. Eiffel tower.
Sex positions categories