65 Reverse Sex Positions
It is quite possible to discover the pleasure of having sex even in a very unusual position. Reverse sex positions, when the bodies are located in the opposite direction, provides both lovers with sensuous perception. It is almost possible to see clearly each other's faces, nor to meet in a kiss, thus, involuntary, you are trying to tune in to your partner basing on your own feelings. The reverse sex position doesn't require only the lying position: everything depends on your sincere wishes and physiques. If your body permits you to have sex in a sitting position or even standing on the head, moreover, if you are eager to take such positions – why not?! These positions will help both partners to understand each other's sensations and, of course, to discover the other side of intimacies of their own relationships.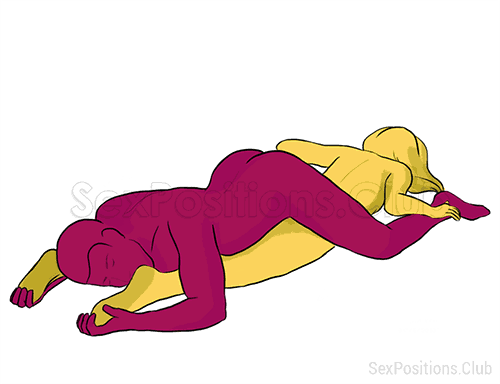 Every position has its own individuality and Helicopter sex position is no exception. Many partners go crazy from tactile caresses and legs are very powerful...
Most popular positions
1. Missionary, 2. Doggy style, 3. Cowgirl, 4. 69, 5. Prone bone, 6. Reverse cowgirl, 7. Amazon, 8. Lotus, 9. Butterfly, 10. Eagle, 11. Spooning, 12. Scissor, 13. CAT, 14. Helicopter, 15. Full nelson, 16. Piledriver, 17. Eiffel tower.
Sex positions categories