32 Bed Sex Positions Using Edge & Corner
The bed is probably the most popular place for sex. This is not surprising, because it is very comfortable and convenient to have sex in bed. But not everyone uses the full potential of this place when it comes to sex positions.
Now we're going to show you 32 sex positions in bed, most of which you not only haven't tried but wouldn't even dare imagine there could be.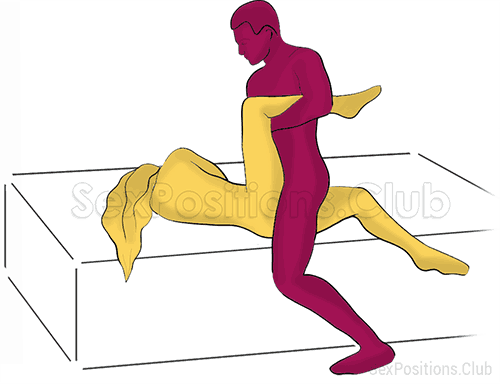 They engage not only the bed itself but also the space around the bed, which will greatly expand your options.
For example, the edge of the bed or the bed corner will allow us to do a lot of interesting things in sex and now you will see for yourself.
In general, I see no point in saying anything more here. As the saying goes, better to see once than hear a hundred times.
You do not need to be a famous illusionist or wizard to satisfy your partner. Just listen to your heart and read the body language. That'...
Sex positions categories