Sex Positions for A-spot Stimulation - 164 Variants
Every woman's vagina has a few sensual spots and if you use positions from this section, you will have a possibility to stimulate the A-spot (anterior fornix). Despite the fact that this spot is known not by everybody it is located on the front wall of the vagina in front of the neck of womb. It means that here are studied the positions by which the penis will glide right on the front wall of vagina and reach the required spot, with stimulating it to bring to orgasm. Such positions, which stimulate the A-spot, can be a real finding for the partners who search for new methods of reaching female orgasm. If you want to make not pleasure to your female partner but to bring her to real ecstasy, try to alternate these positions and stimulate the A-spot and it will play into your hands.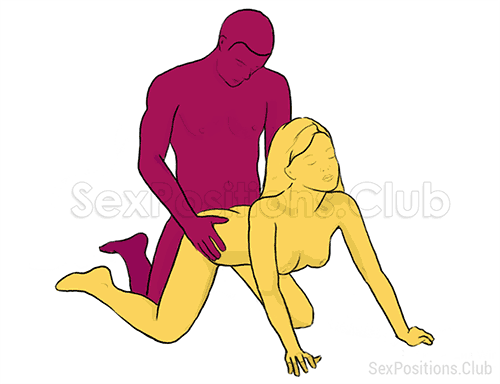 Direction is constant, that is passion, desire and pleasure, and of course the man directs, but in this position even the woman can drive....
Most popular positions
1. Missionary, 2. Doggy style, 3. Cowgirl, 4. 69, 5. Prone bone, 6. Reverse cowgirl, 7. Amazon, 8. Lotus, 9. Butterfly, 10. Eagle, 11. Spooning, 12. Scissor, 13. CAT, 14. Helicopter, 15. Full nelson, 16. Piledriver, 17. Eiffel tower.
Sex positions categories