209 Female Dominant Sex Positions (Woman is Active)
Not only man can take active position in sex but also woman; it looks very exciting and many men give with pleasure reins of governance to their mistresses. An active woman controls completely the situation, it is not obligatory that she sits on the top of her male partner, the positions in which the woman controls the process can be implemented standing, lying, on hunkers and in other interesting positions. Slightly free, naked and extremely excited woman can control herself the depth of penetration of the penis into her vagina and frequency of penetrations. Such positions, where the active woman takes a leading position are loved by men and allow them relaxing feeling themselves subordinates and help diversify intimate life of partners with fresh breath. In sex, the woman should not be a "beam", if you want to please your male partner or show him what you can do, choose the position you like from the section and make it happen.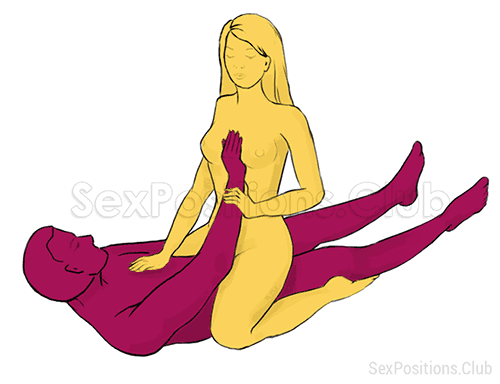 Surrender to the feelings, feel the rhythm, don't try to control yourself as that's unreal. The man lies down comfortably and the woman sits...
Most popular positions
1. Missionary, 2. Doggy style, 3. Cowgirl, 4. 69, 5. Prone bone, 6. Reverse cowgirl, 7. Amazon, 8. Lotus, 9. Butterfly, 10. Eagle, 11. Spooning, 12. Scissor, 13. CAT, 14. Helicopter, 15. Full nelson, 16. Piledriver, 17. Eiffel tower.
Sex positions categories