Doggy Style Position - 72 Ideas To Make It HOTTER
No prize for guessing that doggy style sex positions are attractive for every couple while having sex. A unique feature of doggy positions is that commonly, a woman takes up a knee-elbow position, in other words a "doggy style", while her partner enters her behind. There are many advantages of such positions: firstly, it ensures quite a profound entry of the penis into the vagina, secondly, the male partner can move rapidly, gaining pace without any disturbances and sudden exhaustion, thirdly, such a position is quite comfortable providing sex by hours just mixing its varieties. Each partner is familiar with the doggy style sex position, but if earlier you have associated such a notion with only one or two positions, now, having read the article, you will have an opportunity to practice all its forms.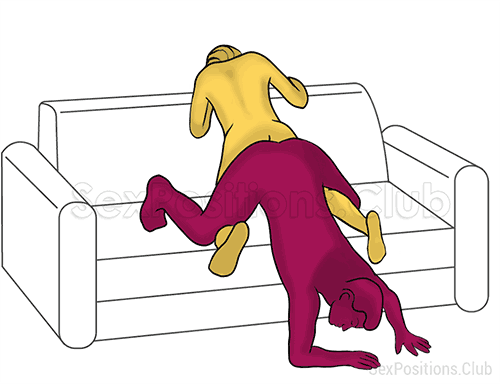 Compared to men, women need more time to reach orgasm. Be patient, in case you have chosen such a complicated position. It's a new variation of super-duper Doggy....
Sex positions categories