All Sex Positions List - Full Chart (+ Pics, Names & Numbers)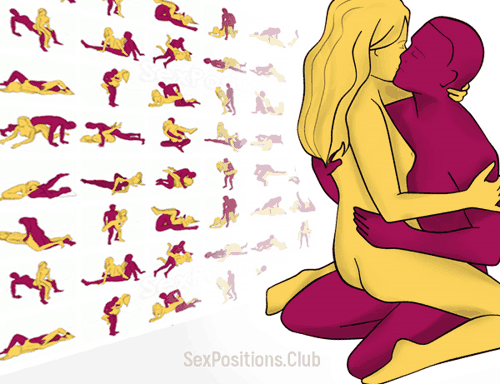 When we talk about adding a little spice to your sex life, the first thing that comes to mind is trying out different sex positions. And let me tell you, it's absolutely spot-on! Not only is it the easiest way to mix things up, but it won't cost you a dime!)
Hey there, my friend! This is Mika, and you've landed yourself in the biggest catalog of sex positions out there (no exaggeration).
So, are you ready to explore an array of mind-blowing positions that will take your sex experience to new heights?
Let's dive in!
We've got a massive list of 475+ sex positions, and every single one is accompanied by a number, name, and picture.
Also to make navigation a breeze, we've categorized all the sex positions into the following categories:
So you'll have no trouble finding the perfect position to ignite your passion and explore new depths of pleasure.
A few words about this catalog:
The main idea: was to collect all sex positions in one place.
Sources: the internet (blogs, tutorials, sex guides, porn, etc).
Important to understand! Since the main goal was to gather all sex positions, in our chart you can find absolutely different positions: popular, unusual, weird, stupid and even crazy.
So before you try anything from our list, soberly assess your and your partner's capabilities.
Now, let's confidently dive into our list.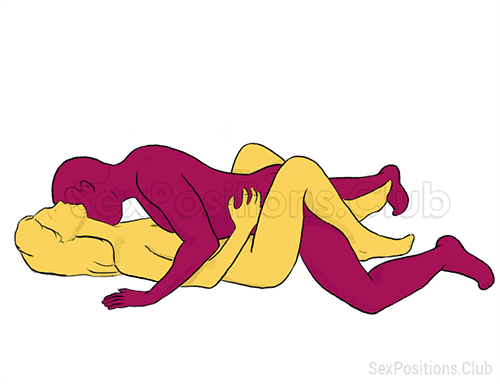 Hey there, fellow pleasure seekers! Today, we're diving into a timeless classic—the missionary sex position. Now, I know what you might be thinking: "...
Tips for trying new sex positions
Start with an open mind.

Trying new sex positions is all about exploring and having fun. Leave any self-consciousness or expectations at the door.

Communicate with your partner.

Talk openly about your desires, fantasies, and boundaries. Get on the same page and make sure you're both comfortable trying something new.

Start with the basics.

If you're new to trying new positions, begin with ones that are less physically demanding or require minimal flexibility. This allows you to ease into the experience and build confidence.

Take it step by step.

When trying a new sex position, break it down into smaller movements and adjustments. Don't rush into it, but rather, explore each change in position gradually. This will help you find your comfort level and make necessary adjustments along the way.

Incorporate props and accessories.

Experiment with using pillows, cushions, or even sex toys to enhance and support certain positions. These additions can add a whole new dimension of pleasure and comfort.

Pay attention to communication during the act.

As you try new positions, keep the lines of communication open with your partner. Use verbal cues, non-verbal signals, or a safe word to ensure you're both enjoying the experience and can make adjustments if needed.

Reflect and discuss afterward.

After trying a new sex position, take some time to reflect on the experience. Talk with your partner about what you both liked, what felt good, and what you might want to try differently next time. This feedback will help you guide future exploration.
Remember, my friend, trying new sex positions is about discovering what brings you and your partner pleasure. It's an exciting journey of exploration and connection. Have fun and enjoy the ride!
Most popular positions
1. Missionary, 2. Doggy style, 3. Cowgirl, 4. 69, 5. Prone bone, 6. Reverse cowgirl, 7. Amazon, 8. Lotus, 9. Butterfly, 10. Eagle, 11. Spooning, 12. Scissor, 13. CAT, 14. Helicopter, 15. Full nelson, 16. Piledriver, 17. Eiffel tower.
Sex positions categories