Rear Entry Sex Positions - 153 Variants
It is well understood that rear entry sex positions are far more likely used by men, except of course a missionary one. Evidently, this results from the psychological factors of the nature of man, who consider themselves as more powerful ones, willing tokeep under their control all of the women, or in such a way to bring to life his erotic fantasies. Here are presented a number of rear entry positions, also there are variants of more or less classic ones that will perfectly serve both partners in their further intimacies. Having sex in rear entry sex position doesn't have to be rude or fast: discuss your wishes and sensations with your partner, because his being the leading one means nothing if someone feels uncomfortable. Under such conditions, nobody will be entirely satisfied.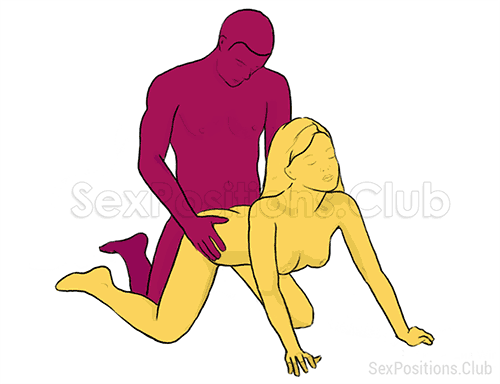 Direction is constant, that is passion, desire and pleasure, and of course the man directs, but in this position even the woman can drive....
Most popular positions
1. Missionary, 2. Doggy style, 3. Cowgirl, 4. 69, 5. Prone bone, 6. Reverse cowgirl, 7. Amazon, 8. Lotus, 9. Butterfly, 10. Eagle, 11. Spooning, 12. Scissor, 13. CAT, 14. Helicopter, 15. Full nelson, 16. Piledriver, 17. Eiffel tower.
Sex positions categories