Spooning Sex Position - 15 Ways For Hitting the G Spot
Spooning sex positions will perfectly suit for those who like to start his or her day with a portion of a great morning sex. When the body is still relaxed and there is no wish to perform any of difficult and intricate positions, one can just stay in a spooning position: stay close to your partner and gain pleasure from leisurely and slightly "vanilla" sex since the very morning. Often, in a spooning sex position, a male partner locates behind the female partner, and at least one of his hands is free, giving him one more advantage to pet her burning body. Such positions perfectly suit for a slow sex, which is quite gentle and sensual. During sexual intercourse, a male partner can tenderly kiss the back and neck of his female partner that will overwhelm her with a wave of mere softness and sexual excitement. The hot breath of her partner, tender touching and soft pushing inside her will be better than any morning coffee! By making the minimal effort you get the maximum benefit and satisfaction!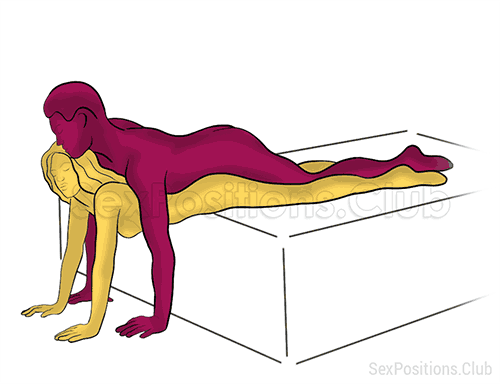 Try this exotic sex position and the pleasure will make you feel like you're flying. The woman lies on her belly on the bed, holding her upper body...
Sex positions categories